Topics: Peripheral Artery Disease, "Diabetic Foot Disease", Diabetes, Amputation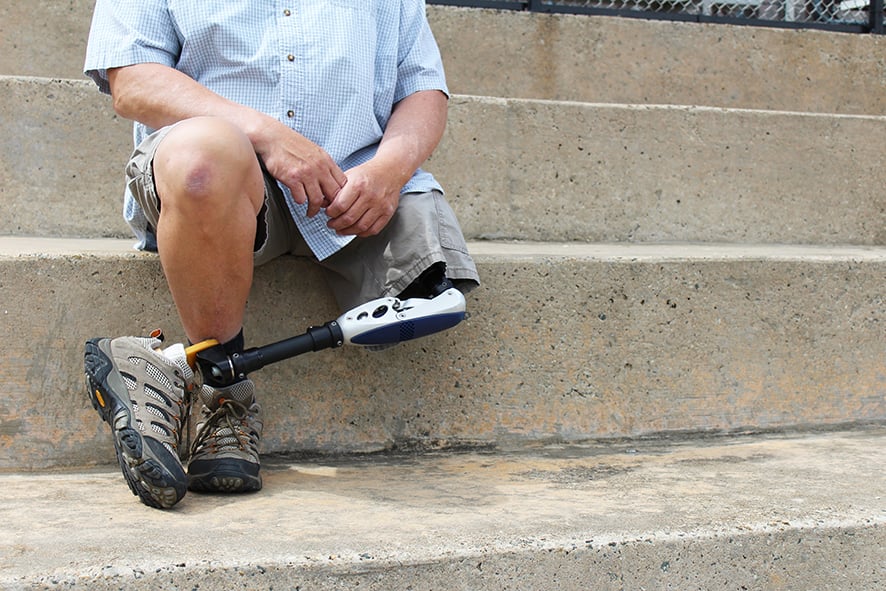 "In today's world, there is no excuse for routinely recommending primary major amputation for patients with uncomplicated diabetic foot ulcers and problems," writes Dr. Terry Treadwell in the publication, Wounds. 1
Amputations are surprisingly common and often stereotypically viewed as a side effect of war, not a consequence of peripheral artery disease. Here are a few statistics about amputation, diabetes and Peripheral Artery Disease that will make you think again.
Limb Loss Statistics
There are nearly 2 million people living with limb loss in the United States.2
Among those living with limb loss, 54% are due to peripheral artery disease /diabetes.2
185,000 amputations occur in the United States each year.3
In 2009, hospital costs associated with amputation totaled more than $8.3 billion.4
African‐Americans are up to four times more likely to have an amputation than white Americans.5
Amputations are more common in patients who have been heavy smokers.6
Lower-limb ulcers are the most reliable harbingers of future amputation.7
Patients With Diabetic Foot Disease Fear Major Lower-Extremity Amputation More Than Death.8
Nearly half of the individuals who have an amputation due to PAD will die within 5 years. This is higher than the five-year mortality rates for breast cancer, colon cancer, and prostate cancer.9
The rate of death after major amputation in the US is approximately 48% at 1 year and 71% at 3 years.10
Of persons with diabetes who have a lower extremity amputation, up to 55% will require amputation of the second leg within 2‐3 years.11
Without revascularization, up to 40% of patients with CLI will require lower limb amputation by 1 year.12
Many patients greatly benefit from restoration of flow, which is required for wound healing and limb salvage to occur.13
If you or a loved one has been recommended an amputation, get a second option. There are options to help restore blood flow and save the limb.
Helpful resources: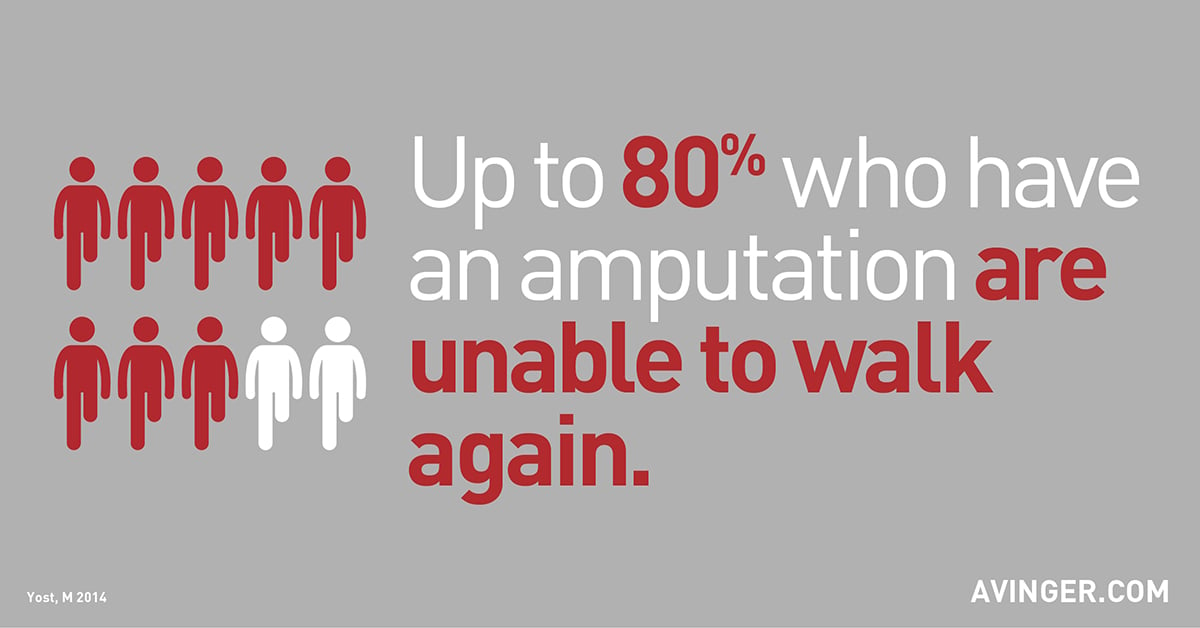 If you have found this article helpful, please don't forget to share!
References:
Treadwell, T. Amputation? Surely Not! Wounds. 2015: Aug;27(8)
Ziegler‐Graham, et al. Estimating the Prevalence of Limb Loss in the United States: 2005 to 2050. Arch Phys Med Rehabil. 2008 Mar;89(3):422-9.
Owings, et al. National Center for Health S. Ambulatory and Inpatient Procedures in the United States, 1996. Hyattsville, Md.: U.S. Dept. of Health and Human Services, Centers for Disease Control and Prevention, National Center for Health Statistics; 1998.
HCUP Nationwide Inpatient Sample (NIS). Healthcare Cost and Utilization Project (HCUP). Rockville, MD: Agency for Healthcare Research and Quality; 2009.
Fisher ES, Goodman DC, Chandra A. Disparities in Health and Health Care among Medicare Beneficiaries: A Brief Report of the Dartmouth Atlas Project. Robert Wood Johnson Foundation2008.
Jensen et al. The Prevalence of Chronic Critical Lower Limb Ischaemia in a Population of 20,000 Subjects 40–69 Years of Age. Eur J Vasc Endovasc Surg. 2006 Jul;32(1):60-5.
Beckert, et al.

A New Wound-Based Severity Score for Diabetic Foot Ulcers. Diabetes Care 2006; 29:988–992
Wukich, et al.

Patients With Diabetic Foot Disease Fear Major Lower-Extremity Amputation More Than Death. Foot Ankle Spec. 2018 Feb;11(1):17-21.
Robbins, et al. Mortality rates and diabetic foot ulcers: is it time to communicate mortality risk to patients with diabetic foot ulceration?

J Am Podiatr Med Assoc

. 2008 Nov-Dec;98(6):489-93
Swaminathan, et al.

Lower extremity amputation in peripheral artery disease: improving patient outcomes. Vasc Health Risk Manag. 2014; 10: 417–424.
Pandian G, Hamid F, Hammond M. Rehabilitation of the Patient with Peripheral Vascular Disease and Diabetic Foot Problems. In: DeLisa JA, Gans BM, editors. Philadelphia: Lippincott‐Raven; 1998.
Shishehbor, et al. Critical Limb Ischemia: An Expert Statement. J Am Coll Cardiol 2016;68:2002–15
Varu, et al. Critical Limb Ischemia. J Vasc Surg. 2010 Jan;51(1):230-41.