Topics: Peripheral Artery Disease, PAD Symptoms, PAD Awareness Month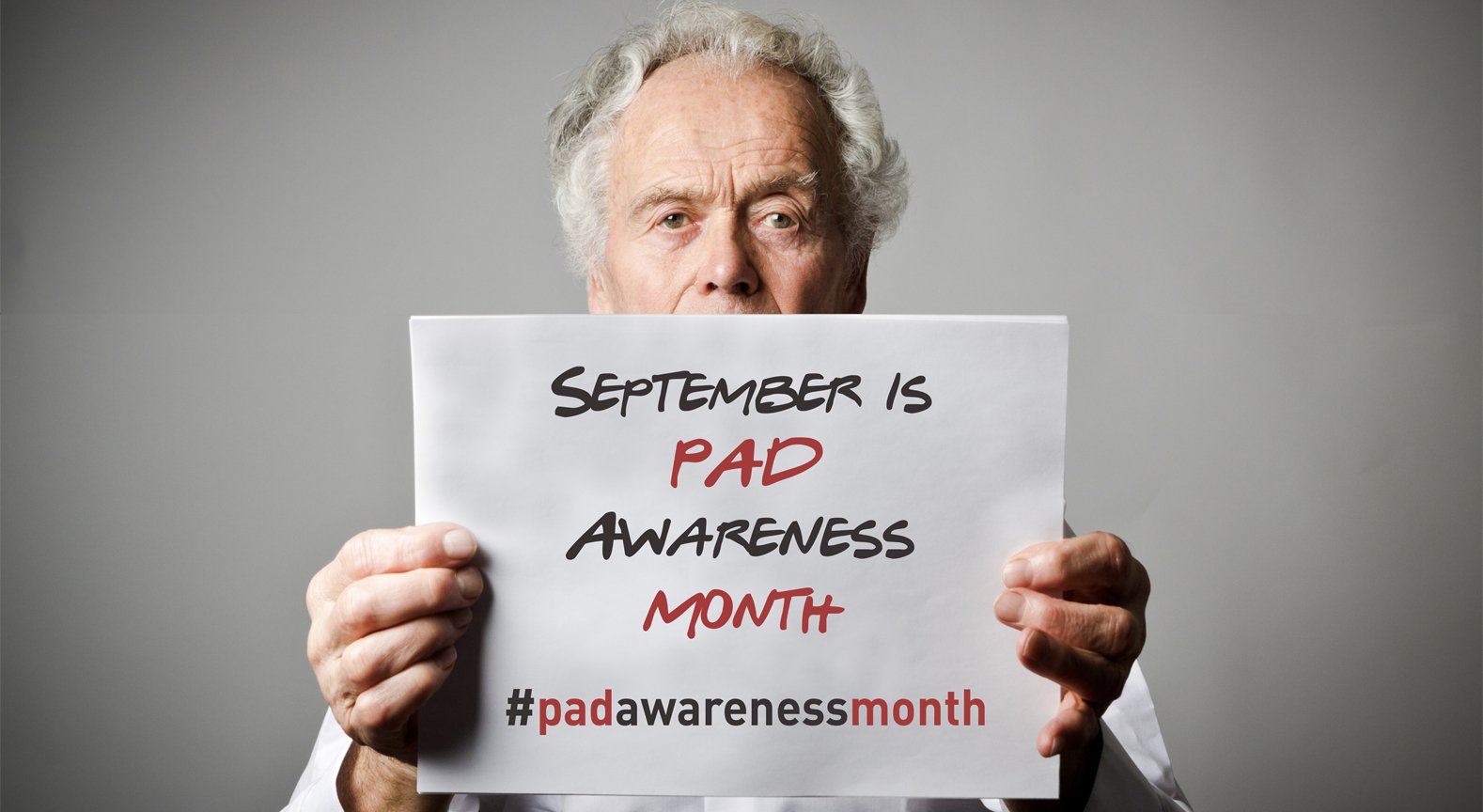 September is PAD Awareness Month!
Peripheral Artery Disease or PAD, is a chronic circulatory condition that affects over 20 million Americans and is more common than Alzheimer's, Stroke and most forms of cancer.
Of those diagnosed with PAD, it is estimated that 200,000 of them – disproportionately from minority communities – will suffer avoidable amputations every year.
We invite you to take part in raising awareness of this devastating condition and help your friends get educated on a matter of life and limb.
Get Social: Share because you care


Post messages and links to raise awareness on social media using the hashtags:
#PADawarenessmonth
#PADawareness
#PeripheralArteryDisease
Post educational articles about Peripheral Artery Disease. Please share the following articles on your Facebook, Instagram, Twitter or other social media pages:
Articles:
Educational Resources:
Check Friends' and Loved-Ones' legs and feet for signs of PAD
Do they have poor circulation? Is there non-healing wounds on their legs or feet? Are there signs of gangrene? Simply removing someone's socks can help them get the care they need.
Letter to the Editor


If you suffer from PAD or know someone who has PAD, your local newspaper can be a great way to educate your community. You may want to encourage your doctor to write a letter as well.



Coordinate Patient Seminar and Screening at Hospitals, Clinics, and Health Centers
Work with your local hospital, clinic, and health centers to add a PAD awareness event to their roster of community education classes and include screening to help identify undiagnosed patients.


Get help


If you know of someone who is suffering from the symptoms of PAD, have them visit a trained physician.

If you need help finding someone in your community, please visit our

Find a Doctor

form to find one near you.